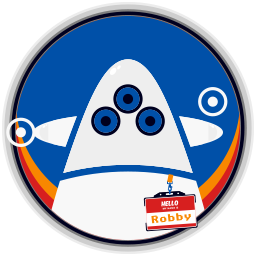 Meet Robby
Robby D2C is an automated solution that turns data into content. From daily weather forecasts to hourly statistics, Robby can collect a variety of information and deliver it as rich, custom-designed content.
How does Robby work?
In short, Robby collects data from a specific source, prepares it, and passes it to Adobe Creative Suite™ to produce the content. Once the content is ready, Robby will then upload it to Dropbox™ and generate a download link, which is shared in an email.